The story of SoCal Curls is really about two moms and dream.
Have you ever met someone and you instantly clicked? That was Genia and me. We met while chaperoning a choir trip during our daughters senior year in high school and became fast friends. We had so much in common, we felt like long-lost sisters. One morning, Genia called me and asked me if I wanted to work on something with her—a new and better hair product. I had no idea what we were getting ourselves into but I eagerly agreed.
Our girls were searching for ways to curl their hair easily, and without damage. We started brainstorming and looking at different types of materials. Neither one of us really knew how to sew but somehow we made it work. We began to sew the fabric ourselves with an old tabletop sewing machine passed down from Genia's grandmother (it's a wonder we got it to work at all). Every day we would sit and keep our fingers crossed that we would not have to re-thread it, or refill the bobbin because we didn't know how. I'll never forget the day the machine got jammed and we took it straight into a shop for repair. A surfer dude with long, flowing, blonde hair taught us how to use the machine, referring to each part as "dude."
Once we developed our product, the SoCal Curls Hair Curling Tie, we began to share our product with our families, friends, their friends, and well, anyone that would listen. We quickly figured out that people were definitely interested. We started selling our hair ties on Etsy, unsure what would happen, but absolutely worth the try. Soon, the orders started coming, and they kept coming! We then set out selling our hair ties at street fairs, flea markets, and school and church boutiques. It was so much work, but so exciting to see people embrace the idea of healthy curled hair.
From Etsy we launched our own website and we are very proud to have taken steps to grow our business. We also have a fantastic manufacturer who hand sews all of our hair ties, right here in SoCal.  It is incredible to see how far we have come in just a few years. Most of all, we are thrilled to share our hair ties with you!
Wishing you a wonderful hair day,
Rebekah Johnson – Owner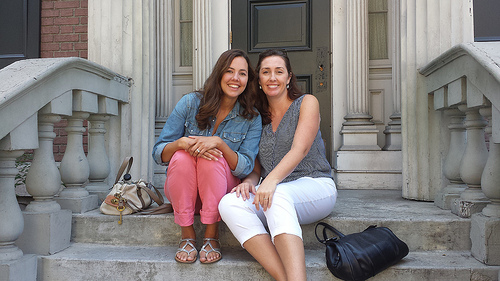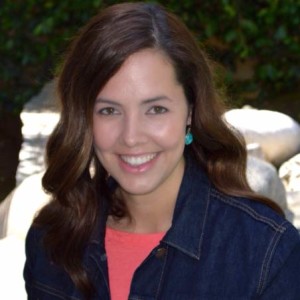 I was born and raised in Tulsa, Oklahoma and will always be a Sooner at heart. I became a mother at a young age, so taking care of my family has been the primary focus of my adult life. I have a loving husband, four beautiful children that range between the ages of 6 to 22, plus three dogs and one turtle. Like many moms, I spend a lot of time driving carpools, going to basketball games and practices, attending choir concerts, as well as school events.
I also spent almost a decade in Dallas, Texas. While in Dallas, I worked at a radio station and an advertising agency. In 2009, my husband's job, as a creative director, was relocated to Los Angeles, California. Adjusting to such a big move took a little time, but we have grown to love SoCal and happily call it home. I enjoy cooking, reading, spending time at the beach, hiking and attend boot camp classes, and of course, SoCal Curls! Although my life is very full, and busy, I wouldn't change a thing!